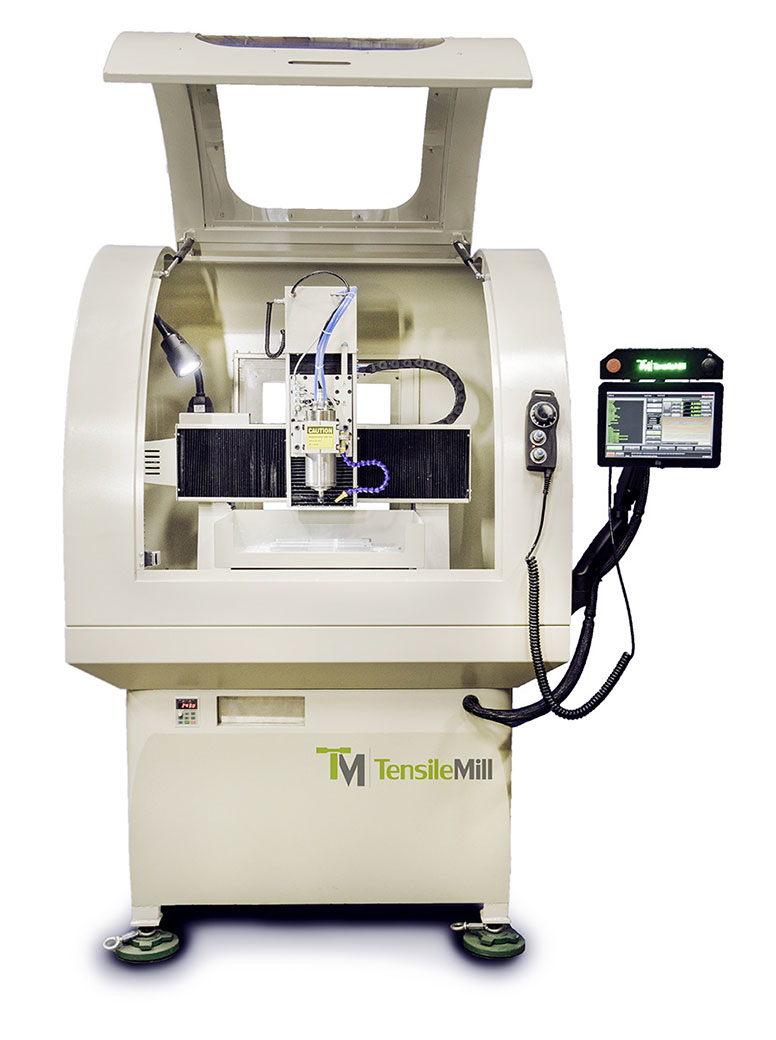 Tensile tests are done because of several reasons. These tests often begin with the preparation of the specimen using a flat specimen preparation machine. The results gathered from the tests are used as a reference in material selection for engineering applications. Material specifications are also taken from the results of the material's tensile properties.
Measurement of tensile properties is also essential when developing new materials and processes. Tensile properties can even be used to predict the material's behavior when different loading forms are used aside from the usual uniaxial tension.
Tensile Sample Preparation
Materials testing is often done to check if the material suits the purpose in which it will be used for. The test specimen should represent the material's body so it should come from the same material source and have undergone the same process.
A flat specimen preparation machine is a tool used for accurate sample extraction. This machine is essential in tensile tests. One of the best manufacturing distributors of this type of machine is TensileMill CNC Inc.
Introducing the Upgraded MINI Flat Specimen Preparation Machine
TensileMill CNC Inc. is a known the leading provider of tensile specimen preparation equipment. The new TensileMill CNC MINI – Compact Flat Tensile Test Sample Preparation Machine is their best compact version yet. It might be small in size but it packs a lot of features that make it superior to similar machines from other manufacturers.
The TensileMill CNC MINI is perfect for medium to high tensile specimen preparation volumes. The frame is heavy duty cast iron and all the axes glide smoothly on their linear rails. Excellent machining capability can be expected due to the high powered servo and the 24,000 RPM ER Collet spindle.
Tensile specimen preparation requires ultimate flexibility and the TensileMill CNC MINI was designed for that purpose. It also offers complete CNC machining capabilities. A quick look at the impressive specifications of this machine will show that although small, it certainly is not a pushover.
With the TensileMill CNC MINI, preparing high volume and high-quality tensile samples has never been easier. It is powered by the popular Tensile Software and comes equipped with a crystal clear 10-inch LCD screen. The tensile milling interface is very user-friendly, thanks to the powerful Carbon software operating in the background.
Entering the required tensile sample size can be done easily and quickly by the machine operator via the user interface. Sizes available are based on industry-accepted parameters which are specified in JIS, DIN, ISO, ASTM, and other industry standards. This easy to use tensile sample preparation machine only takes a few seconds to prepare for milling once the desired measurements have been entered.
Using the tensile software interface, previously entered sample sizes are saved for quick reference and access when required. The TensileMill CNC MINI has a built-in diverse repository of preprogrammed tensile samples. This helpful feature allows the machine operator to launch the program quickly without the need to input a measurement.
Upgrading to the Carbon Software interface is easy with the new TensileMill CNC MINI - Compact Flat Tensile Sample Preparation machine. With this interface, the machine becomes both a tensile sample preparation and a CNC machine. With the powerful and intuitive CNC control system, there's virtually no limit on the milling and sample preparation possibilities.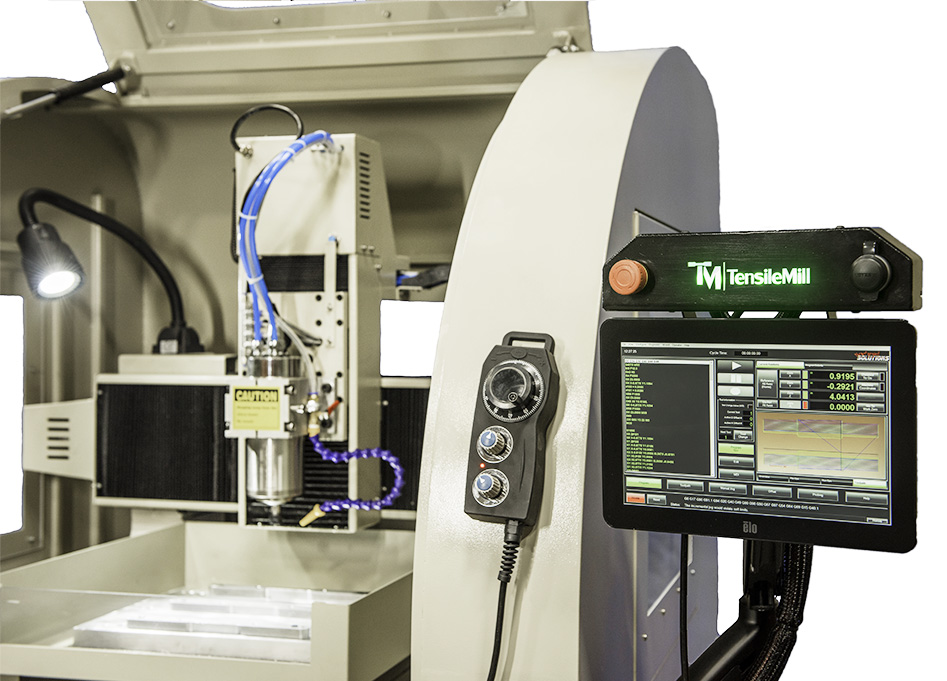 With the base unit comes a touch-screen controller that is easy to use and intuitive. But if more flexibility is required, the TensileMill CNC MINI can be upgraded to a full Carbon Software.
The upgrade option comes with a bigger 21-inch LCD touch screen, a larger storage at 64 GB, WiFi network connection, 4 Gb of RAM, USB ports for more expansion options, Ethernet for wired networks, 254 tool offsets, macro B programming, helical interpolation, 126 work offsets, scaling and mirroring, drilling canned cycles, cutting-edge dual mode cutter compensation, advanced trajectory planning, and other features that make the upgrade cost worth it.
The Carbon Software is continuously developed and improved with each iteration to include more features. Aside from the tensile milling interface, the operator can also use the MACH4 Industrial CNC Software for CNC control functions.
TensileMill listened to their customers in coming up with the design of the CNC MINI. Due to the recent upgrades, it now comes standard with a powerful 2.2 kW ER Spindle. Allowing to cut thicker and tougher materials with ease. Another new feature is the Triple Clamping Fixture which will allow the machine operator to stack 3 sets of samples in one milling. The new TensileMill CNC MINI has also been modified to ensure maximum facility safety.
A working or traveling area of 40 cm by 40 cm by 20 cm (15.75 in by 15.75 in by 7.87 in) makes the TensileMill CNC MINI perfect for medium to high volume tensile specimen preparations. The water-cooled spindle motor is rated at 1.5 kW making it powerful enough for all sample preparation and CNC machining requirements. The closed-loop motor is driven by a precision ballscrew for accuracy. The TensileMill CNC MINI occupies an area of 47 in by 47 in with a height of 65 in.
Tensile specimen preparation requires a machine that is accurate, efficient, and easy-to-use. There are also instances where the work area is limited and the sample preparation volume requirement is not that high. For these conditions, the new TensileMill CNC MINI is the perfect flat specimen preparation machine.
We encourage you to learn more by submitting a quick or a detailed quotation request.