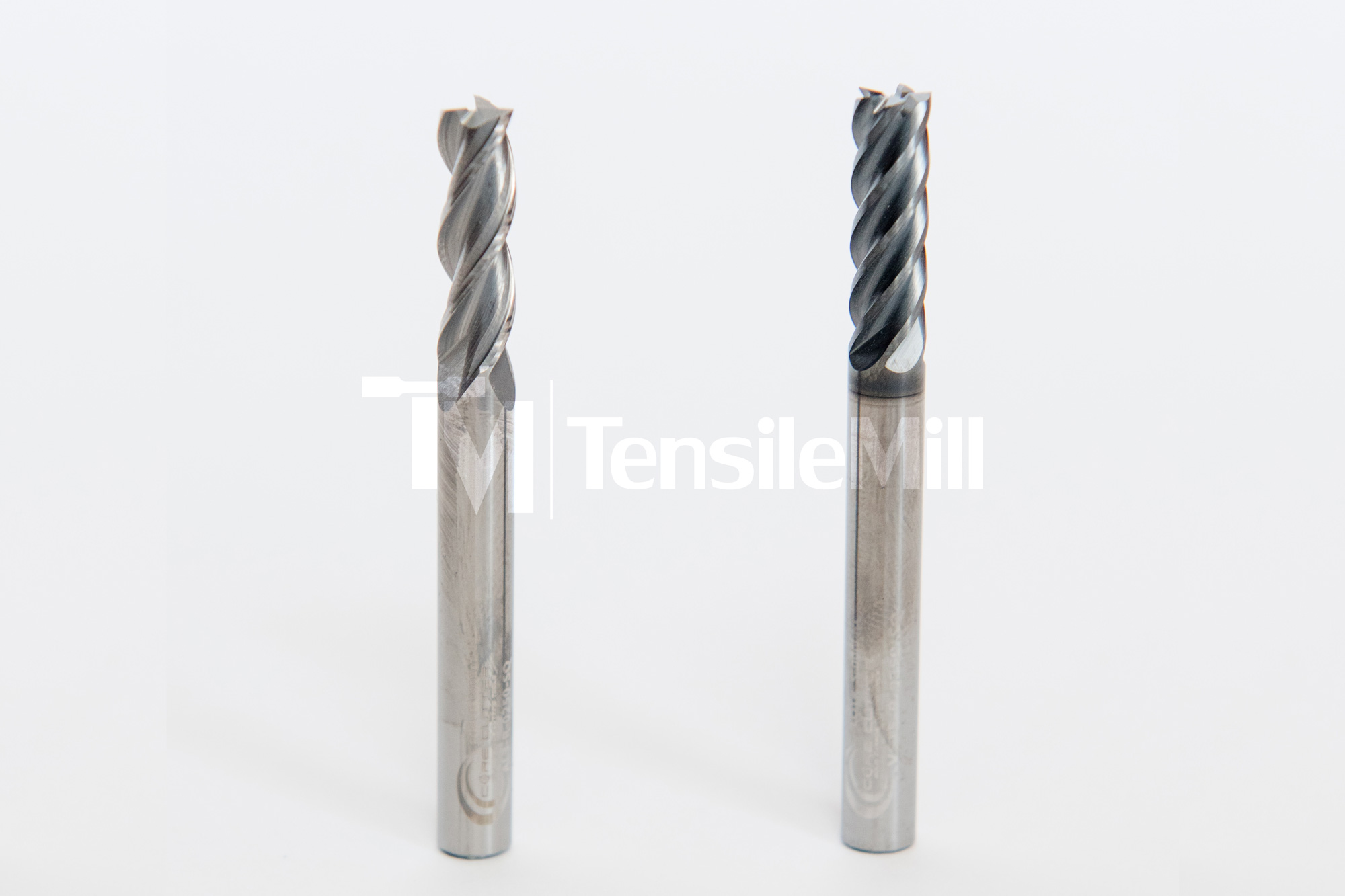 Buyer's Guide: Endmills for Tensile Specimen Preparation
Endmills are primarily used for shaping and cutting materials as part of the tensile sample preparation process. The materials that you can use them on include various types of steel, plastic, rubber, wood, composite materials and more. Now, when you see an endmill you may think that it just looks like any other drill but it's not. You see a drill bit is primarily used to dig in a downward or forward direction. On the other hand CNC endmills can cut sideways especially when used for tensile specimen preparation.
Of course, when you are in the market for quality CNC endmills you need to know exactly what features you are looking for. And this is why we have created this guide.
Types of Endmills
Precision CNC endmills and other endmills will vary one from another. The differences are primarily with their cutting edges, number of flutes, material, and of course size. Other than that the angle of the cutting edge and the shape of the tip of these things may also be different.
Of course, you can actually alter an endmill to suit a particular task. However, it will also be important to know just what types of endmills are there in the market. There are all purpose endmills and there are single purpose models as well. It all depends on how precise you need one to be.
Factor #1 – Size and the Material
One of the things that you need to consider when buying tensile sample preparation consumables is the size and the material of the instrument that you are going to need. For instance, the diameter of these things range from something that is almost hair like to something that is about an inch across.
Some may think that they won't need a smaller end mill but there are applications for them whenever you are collecting certain samples. On top of that, there is a way to use these smaller models so they can compensate for their lack of size. All you have to do is to run them faster.
However, as a bit of a caveat, smaller endmills can definitely break if you run them too fast. Take that into account when you're in the market for tensile specimen preparation endmills.
Well, what about the length of an endmill?
Obviously, endmills will also vary in length. Some will be longer than others. Here are the classifications used in industry standards:
Stub length
Regular length
Long
NOTE: Remember that the longer an endmill is the more likely that it will bend whenever you use them. However, shorter endmills on the other hand obviously can't cut deeper. So you just have to find a way to compensate. However, smaller endmills tend to cut inside corners more precisely.
Rule of Thumb: in general, it will be better for you to select the shorter yet more accurate CNC endmills than what the job requires. This should be your go to option especially when the job requires a lot of sideways pressure. Remember that the longer the tool, the more likely it will bend.
Factor #2 – Shape of the Endmill and Number of Flutes
You will basically be choosing between a range of 2 to 5 flutes. Those are your options when you consider the available types of cutting edges.
Remember that the more the flutes the more the chips. So just determine which type of sample you need for the job. If you select one with more flutes then expect it to cut the surface a lot smoother and definitely smaller.
When considering the shape of tensile sample preparation endmills you need to consider the helix angle and the rake angle as well. These variables will tell you how efficient an endmill will be.
Your choice will also be determined by the type of material that you will be working on. Drill point endmills and center cutting endmills are better suited for jobs where you need to cut the material downwards like a drill.
Non centering endmills on the other hand are better suited for jobs where you only need to collect material by cutting to the side. Ball endmills on the other hand are useful in case you need to cut rounded bottoms, slots, and holes.
Factor #3 – Coating and Materials
One last thing you should consider when you're in the market for tensile specimen preparation consumables is the coating and materials of the endmill. The following are the standard materials to choose from:
HSS or high speed steel
Carbide
HSS cobalt
HSS or high speed steel is the industry standard. It works well in most applications. The other options vary in their cobalt content. Just remember that the higher the cobalt content the harder the endmill will be but the more expensive it will become.
If you are in the market for endmills for tensile specimen preparation, remember that TesnileMill CNC offers designated tensile specimen preparation endmills for virtually any type of materials.
The tools that they manufacture have an ultra-long life cycle. That is due to the fact that performance and composition of their tools have been tested against most types of soft and hard steels
On top of that, the tools they manufacture are affordable. They have tools in stock and they can also custom build your tools within a specified lead time.
To learn more visit: https://tensilemillcnc.com/consumables.php which you can submit a quick quote request.